PRC30A LARGE HARD CASE FIRE ESCAPE SMOKE HOOD
Product Code:
PRC30A LARGE HARD CASE FIRE ESCAPE SMOKE HOOD
Availability:
In Stock
PRC30A LARGE HARD CASE - - - FIRE ESCAPE SMOKE HOOD
RRP: US$34.95 each 20 units per Case
We do accept VISA / MasterCard for payment.
We are an international manufacturer of Affordable Fire Rescue & Safety Equipment with offices
located in St. Louis, Missouri USA and Guangzhou, China specializing in Fire Rescue & Safety Equipment,
such as; Fire Escape Smoke Hoods, Fire Blankets, Gas Masks, CHEM-BIO, Gas Fire Escape Smoke Hoods,
CBRN, SCBA's, Fire Escape Ropes, Escape Ladders, as well as Fireman's Suits.
Providing solutions for Governments, Military, Fire, First Responders, Rescue Authorities
and PPE Personal Protective Equipment for Individuals WORLD WIDE.
We supply the NBA in USA / The US Air Force / Australian Air Force / The Philippine Navy /
The CIA ( Central Intelligence Agency ) Exxon-Mobile / Shell Oil / NASA / The United Nations /
Nestle / FEDEX / Dow Chemical and 1000's of others World Wide.
Contact us Directly for International Price excluding Shipping.
DISTRIBUTOR INQUIRIES WELCOMED
This unit will provide 30 minutes of Filtered Air
as long as there is a Minimum of 19% Oxygen present in the Atmosphere.
Anything less than 19% Oxygen present in the atmosphere
and the units protection time will be greatly reduced.
Due to Increased demand for A More Affordable Basic product we are making this unit available.
We carry a Multi-million Dollar Liability Insurance Policy
and in over 35 years have never had one claim against us.
Our factory was once owned by the Chinese Government
and since 1997 has been Privately owned yet still supplies product
to various branches of the Government Departments, Military, Fire and Police within the PRC.
You will Find this product has CCC H003474 Certification and SGS Certification.
Our PRC30A LARGE HARD CASE product also be available in our
NEW SMALL HARD CASE & SOFT TRAVEL CASE.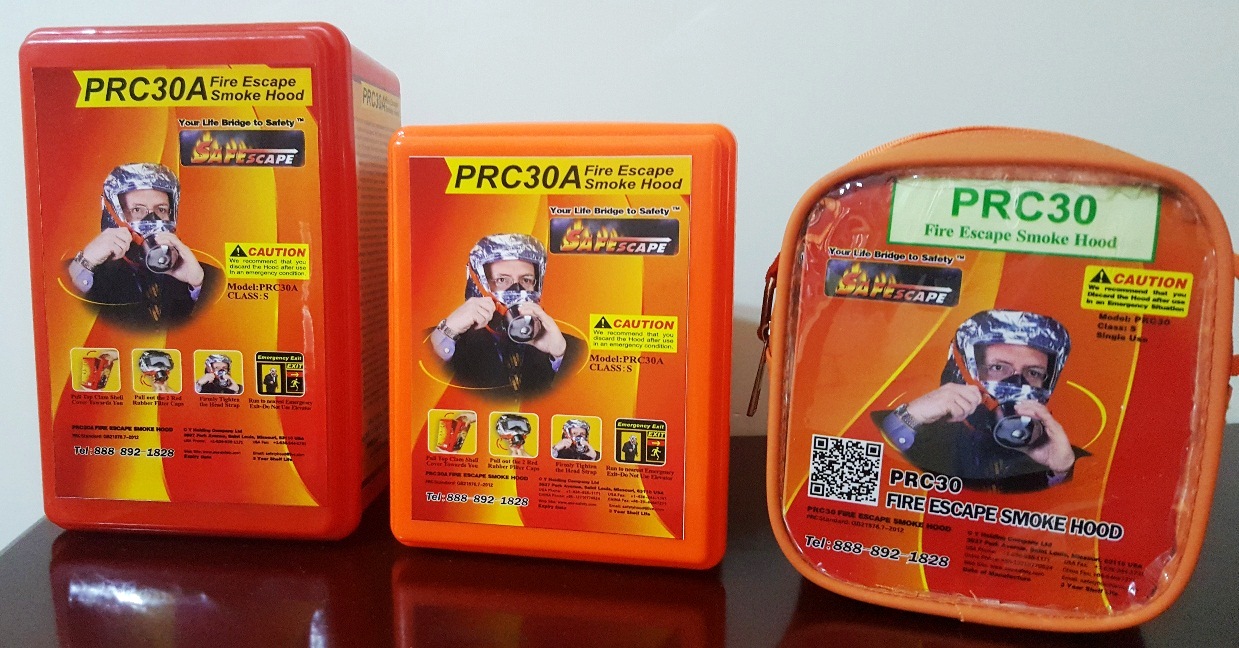 AVAILABLE in LARGE HARD CASE Small Hard Case and Soft Case
ALL Have ONLY 3 YEAR SHELF LIFE
Certified to the CCC H003474 Standard
SGS Tested and Certified as well.
FREE Replacement Warranty is applicable with this PRC30A / PRC30 Product at the price piblished on this site.
FREE How to Use Video CD with orders of 4 or more units
FREE Laminated Instruction Sheet with orders of 4 or more units
The Unit will protect the wearer from radiant heat up to 800C.
REMEMBER THIS MEDICAL FACT
3 MINUTES - NO AIR & WE AS HUMANS WILL DIE
A 3 Part System - To Protect you Against
Carbon Monoxide ( CO )
Hydrogen Cyanide ( HCN )
Hydrogen Chloride ( HCL )
Acrolein ( CH2CHCHO )
NOTE: This is a disposable unit and should be replaced
after the 3 year shelf life expires.
That is 3 years from the date of manufacture.
The Expiry Date is clearly marked on the labeling
and should be used in accordance with the instructions
and limitations stated on the labeling and literature.
Any use outside of it intended usage will void any
and all implied or expressed warranty(s)
and the manufacturer, agent and / or distributor
will not be held liable for any damages as a result of
or occurring due to the misuse of this device.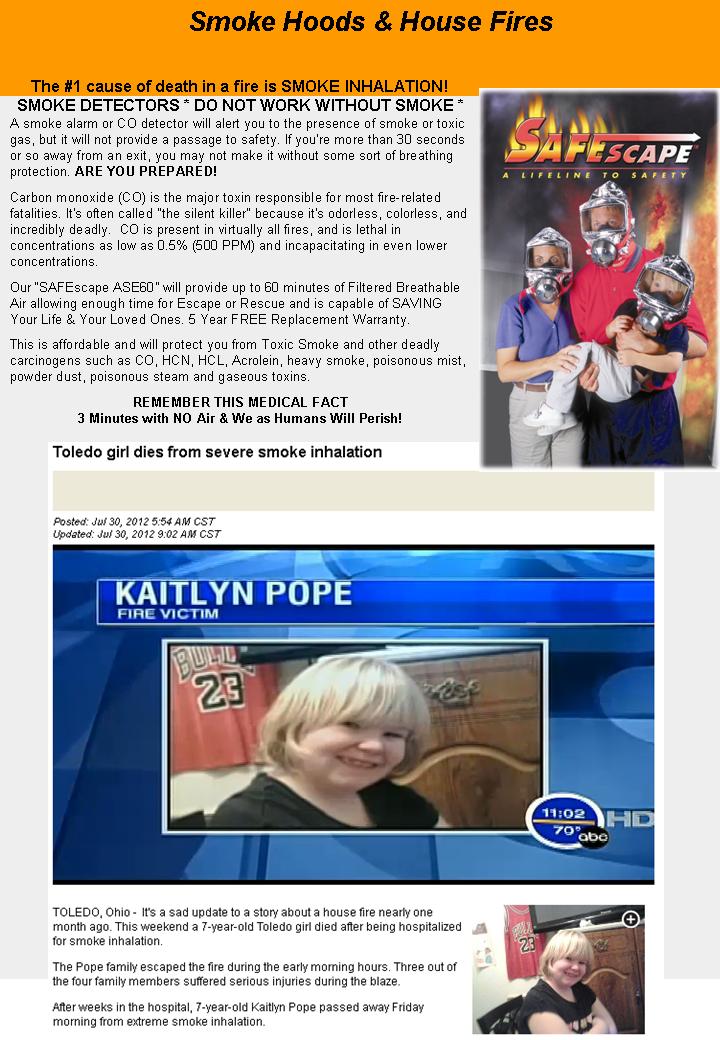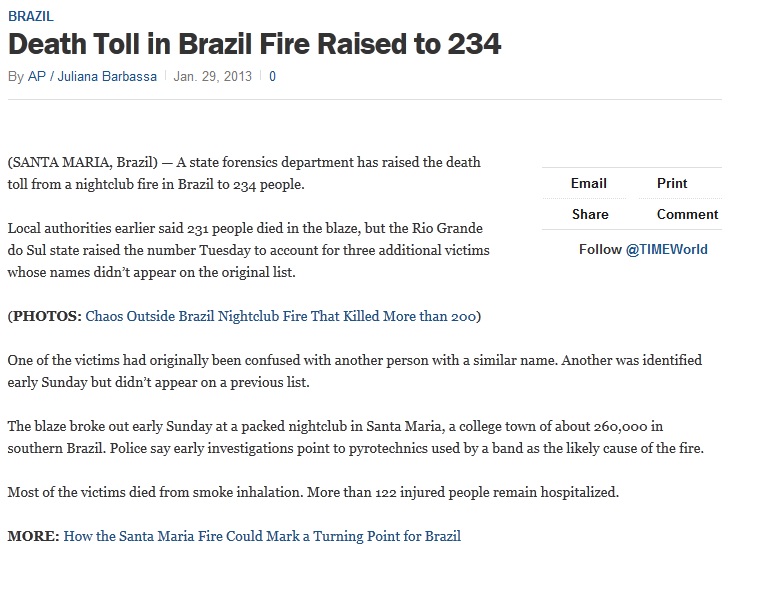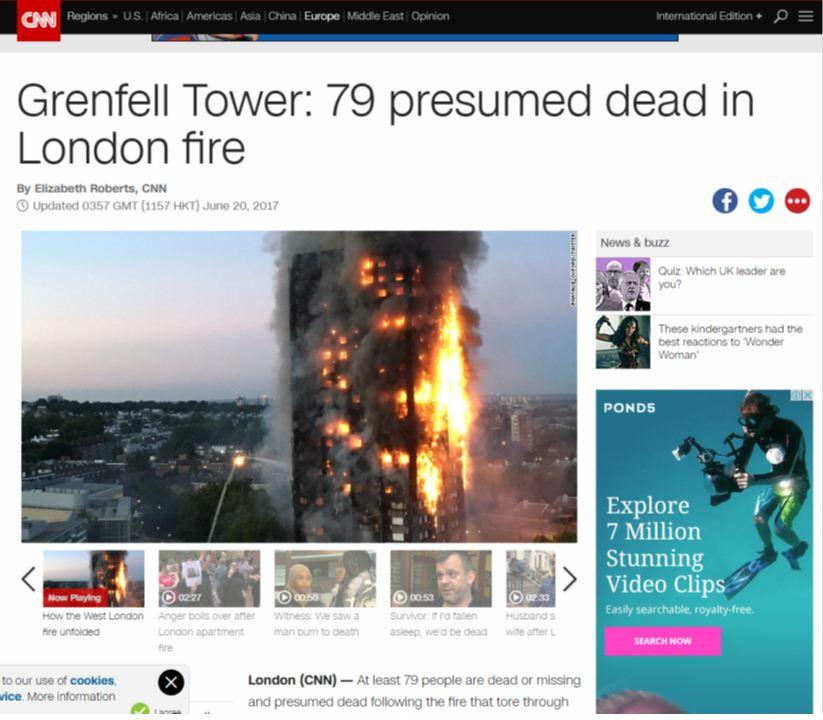 Write a review
Your Name:
Your Review:
Note: HTML is not translated!
Rating:
Bad
Good
Enter the code in the box below: