ASE30B MINE OXYGEN GENERATING RESPIRATOR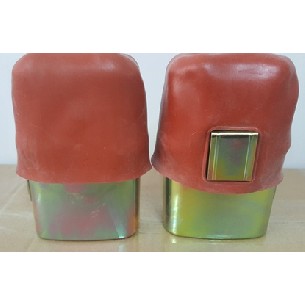 Product Code:
ASE30B OXYGEN GENERATING MINE RESPIRATOR
Availability:
In Stock
Our ASE30B vs MSA W-65
The ASE30B Generates Breathable Air ( 21% Oxygen + 78% Nitrogen )
The MSA W-65 is a Filtering Device Only
The ASE30B Generates Oxygen
The MSA W-65 requires 19% Oxygen to operate as a Filter
The ASE30B provides 30 Minutes Minimum up to 60 Minutes of Breathable Oxygen depending on movement activity
ASE30B is US$149.95 MSA W-65 US$360.00
The answer is quite clear what to choose!
ASE30B Oxygen Self- Rescuer
Introduction
● ASE30B Isolated chemical oxygen self-rescuer is designed and manufactured according
to standard MT425-1995 ~ Isolated chemical oxygen self-rescuer ~
● SAFETY CERTIFICATE OF APPROVAL FOR COAL MINING PRODUCTS: 20054164
1. The benefits
● Shape of the product is suitable to wear. The shell is made from stainless steel,
it is antiseptic and durable.
● This product can be carried easily and easy donning.
2. Applications
● ASE30B Isolated chemical oxygen self-rescuer is a personal escape respirator for
coal miners under ground, it is carried by the miner. This respirator can be used in
coal mine, underground building, chemical works, and other toxic gas environment.
● This respirator can protect the individual against dangerous gas explosions, coal dust
explosion, fire occurances underground in coal mine. The miner is able to escape safely
from dangerous any area by using this respirator.
3. Technical Data
● Service life:
a. Duration (min) acc. to MT425-1995(breath rate 45L/min): ≥30 min
b. Duration (min) at rest (breath rate 10L/min): ≥80 min
● Oxygen (O2)concentration of the inhaled air: ≥21%
● The carbon dioxide concentration of the inhaled air: ≤3%
● There is no other toxin gas in the inhaled air.
● Temperature of inhaled air: ≤60℃
● Inhalation resistance: ≤245Pa
● Mass ,unopened:<1.3Kg
● Starter conforms to Standard MT426-1995
● Dimensions: 179mm×112mm×72mm
● Expected service life : 3 Years Use Life & 5 year Shelf Storage Life.
# 1 ) SEE PHOTO - WE PLACE MANUFACTURE DATE & SERIAL NUMBER WITH LASER TECHNOLOGY
# 2 ) ABLE TO CUSTOMIZE LABELING TO MEET YOUR LOCAL REQUIREMENTS WITH MINIMUM ORDER FOR 500 UNITS
# 3 ) PRICE INCLUDES FREE SHIPPING
We are an international manufacturer of Affordable Fire Rescue & Safety Equipment with offices
located in St. Louis, Missouri USA and Guangzhou, China specializing in Fire Rescue & Safety Equipment,
such as; Fire Escape Smoke Hoods, Fire Blankets, Gas Masks, CHEM-BIO, Gas Fire Escape Smoke Hoods,
CBRN, SCBA's, Fire Escape Ropes, Escape Ladders, as well as Fireman's Suits.
Providing solutions for Governments, Military, Fire, First Responders, Rescue Authorities
and PPE Personal Protective Equipment for Individuals WORLD WIDE.
We supply the NBA in USA / The US Air Force / Australian Air Force / The Philippine Navy /
The CIA ( Central Intelligence Agency ) Exxon-Mobile / Shell Oil / NASA / The United Nations /
Nestle / FEDEX / Dow Chemical and 1000's of others World Wide.
This is not a toy
and should be used in accordance with the instructions
and limitations stated on the labeling and literature.
Any use outside of it intended usage will void any
and all implied or expressed warranty(s)
and the manufacturer, agent and / or distributor
will not be held liable for any damages as a result of
or occurring due to the misuse of this device.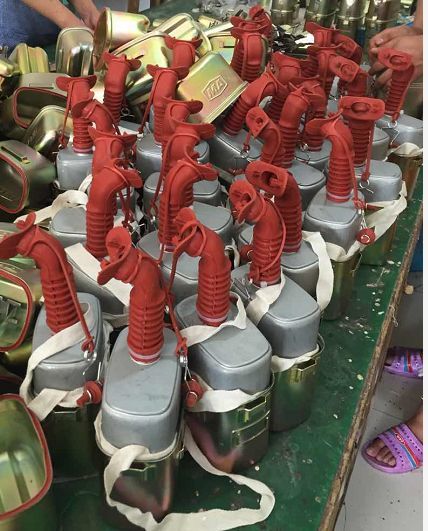 Write a review
Your Name:
Your Review:
Note: HTML is not translated!
Rating:
Bad
Good
Enter the code in the box below: