About Us
C Y Holding Company, Ltd
We are an international manufacturer of Affordable Fire Rescue & Safety Equipment
with offices located in St. Louis, Missouri USA and Guangzhou, China
specializing in Fire Rescue & Safety Equipment, such as; Fire Escape Smoke Hoods,
Fire Blankets, Gas Masks, CHEM-BIO, Gas Fire Escape Smoke Hoods, CBRN, SCBA's,
Fire Escape Ropes, Escape Ladders, Fireman's Suits, as well as Tactical Body Armor.
Providing solutions for Governments, Military, Fire, First Responders, Rescue Authorities
and PPE Personal Protective Equipment for Individuals WORLD WIDE.
Our range of products provide up to 90 minutes of supplied or filtered breathable air
up to 600% greater life breathing capability than our competition, i.e. , DRAGER / MSA
/ Sundstrom / 3M as well as other high end products for less than half the cost.
Our product also has been tested at North Carolina State University on their
PYRO Dummy ( which is also used by USA DOD - Dept of Defense ) for testing
all fabrics against flame resistance worn by all military personnel.
Our products have been tested up to 3000 Fahrenheit ( 1600 C ) for three ( 3 & 5 ) seconds
with ZERO Penetration. Exceeds NFPA Standard 2112 by 50%
For these reason we presently supply the NBA in USA / The US Air Force / Australian Air Force
The Philippine Navy / The CIA ( Central Intelligence Agency ) Exxon-Mobile / Shell Oil / Dow Chemical
NASA / The United Nations / Nestle / FEDEX / Samsung Electronics
and 1000's of others World Wide.
We even have our products on underwater submarines, merchant ships,
private yachts as well as the US Navy and have been US Coast Guard Approved.
Our Products are ideal for use in the Shipping Industry / Private Yachts / Chemical
Oil Facilities / Hotels / High Rise Office Buildings and by Correctional Facilities
Police / Fire Rescue / First Responders and the mining industry.
USAGE POLICY Our ASE30 are ONLY 30 Minutes
If they are to be used below the 20th Floor then No problem - we will provide these units
If they are to be used above the 20th Floor -
WE WILL ONLY PROVIDE our 60 Minute Hood products
to ensure adequate time for either rescue or escape
We have many World Wide that use our 60 minute hood products.
We are the only Manufacturer that have these available World Wide
If the User insists on using our 30 Minute Hoods above the 20th Floor ,
we will insist that our Liability Release Form be signed prior to delivery
absolving us from any legal action should they or any user have complications
due to NOT having adequate time to either be rescued or to escape.
Remember 9-1-1 - There were 1000 units of the EVACU8 Safety Hoods
( by DuPont ) in each of the TWIN Towers
They were good for only 15 minutes against CO – Carbon Monoxide
- they didn't save anyone's life - it was not enough time
Fire is indiscriminate - You Need the Longest Possible Time for Your Protection
while attempting ESCAPE or Awaiting RESCUE
Please Note: the EVACU8 is no longer made since June of 2006, and Most recently
the Peace of Mind unit also has ceased to be made as of June 2010.
REMEMBER - DRAGER PARAT C & MSA sCAP and others
ONLY Provide 15 Minutes Protection against CO - Carbon Monoxide.
This is our policy
We do this to ensure the best possible protection for the user.
We are ONLY interested in protecting and Saving Lives
Hope this helps you now and in the future making sound decisions
to Protect You and Your Loved Ones.
TRAINING VIDEO: For Office Buildings - Hotels - Schools - Hospitals - Nursing Homes - Aircraft or
Watercraft we will provide a "How to Use" DEMO DVD to run in conjunction with your other broadcasts
through the TV in order to demonstrate the procedures for the use of this device or to use as a Training Video.
TRAINING UNITS: All Models have available training unit models.
Able to be obtained at a reduced rate for orders under 100 units / or One ( 1 ) FREE given with every 100 units ordered.
SAFETY CODE COMPLIANT: Our Smoke and Fire Safety EVAC Hood products
are complaint with and / or have received approvals from the standards drawn
by IMO Resolution No.849, China Classification Society Certificate No. GZT03510025,
the European standard EN401 1993, CMSA, CSA, SGS, NFPA-NIOSH 84 CFR-42,
the ANSI/ISEA 110-2009 American National Standard for Air-Purifying Respiratory Protective
Smoke Escape Devices, the Brazilian Bureau of Standards, the Thailand Disaster
Prevention Department of the Interior Ministry, the European standard EN401 1993,
EN 403 : 2004, EN :143-2000, EN 136 :1998, EN 403 :1993, EN 14387 : 2004,
EN 14941 : 1998, EN 12942 : 1998, Q / ( HJ ) GA01 : 2003, the Australian & New Zealand
Standard AS/NZS 1716:1994, the SABS ( South African Bureau of Standards),
the Indonesian Ministry of Safety, the CHILE Bureau of Mine Safety
and the Japanese Standard 248, Bureau of Mine Safety MT425-1995
and our factory is ISO9001 Certified.
WARRANTY
All product has a 6 year Shelf Life from the Date of Manufacture.
We do not Offer Longer periods of time - Quite Simply as our Product sells for
less than Half that of our Major Competitors.
We wish to provide the Freshest Inventory to Guarantee Your Protection & Safety
whether attempting escape or awaiting rescue.
FREE ONE TIME REPLACEMENT ( Excluding ANY & ALL applicable Taxes or Duties)
Should you use it in an actual Documented Case where Fire / Smoke
are or / were present where-upon these units were used to facilitate escape
or while awaiting rescue during the 6 year shelf life.
Product should be returned to Distributor or Ourselves along with a Official Report
from Law Enforcement / Fire / Civil Defense / Military Authorities in order to verify
its usage in an actual situation where Smoke and / or Fire were present.
We will replace them Once During the 6 Year Shelf Life.
We look forward to becoming Partners in Saving Lives
Robert Coleman, CEO
C Y Holding Company Ltd
St. Louis, Missouri USA
1-888-892-1828 Toll Free / 1-636-938-1171
1-636-244-1791 Fax

C Y Holding Company Ltd
Guangzhou, PRC China
86-13710770524 Direct Line 24 / 7
86-13538895080 Direct Mobile / 86-20-84687271 Fax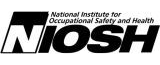 Approved For Use on Pleasure Craft / Steamships & Cruise Ships
by The US Coast Guard & ABS - American Bureau of Shipping